Irrigation and Lawn Sprinkler System Install and Maintenance
We offer Lawn Sprinkler installation and maintenance, as well as tree and shrub landscape drip irrigation.
Longest Installer Guarantee period in Sheridan Co.
Rain Bird™ Installer.
Many Referrals Available.
Irrigation winterization (blow out of lawn sprinklers).
Long distance tractor trenching, up to 4' deep.
Freshwater / ditch irrigation, pump and filter install for lawn irrigation system
---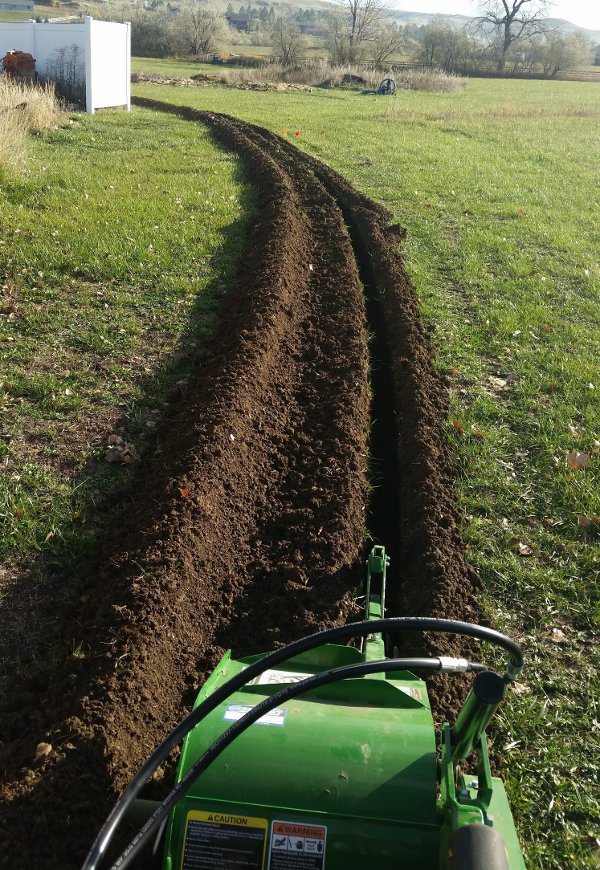 Irrigation trenching with tractor for long distance or deep trenches up to 4'.
---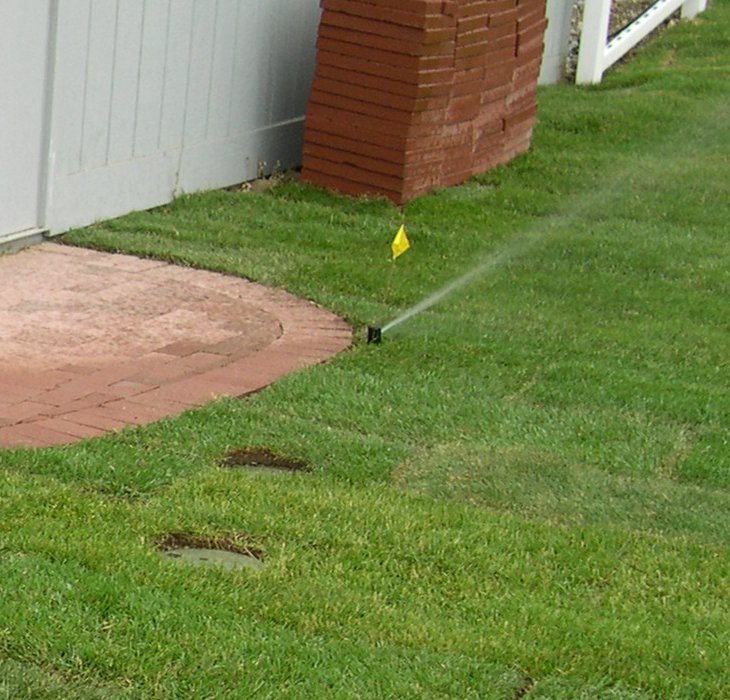 Lawn sprinkler head, Rain Bird™ Installer